It's not often you come away from the races with winnings of more than £2,000 – but that's what happened on Friday!
Wealden Business Group, the networking organisation for small and medium sized businesses, staged a Race Night at the Little Silver Country Hotel, Tenterden on Friday (3 February) in aid of their charity-of-the-year, the East Kent group of the Motor Neurone Disease Association.
More than 60 people attended, and enjoyed an evening of eight filmed races and a fish & chip supper. When ticket and raffle sales and £1-a-go betting proceeds were added up, the charity benefited to the tune of more than £2,000.
East Kent MNDA chairman Clive Hudson thanked WBG members and guests for their support, while Wealden Business Group chair Justin Nelson commented: "It was a terrific evening, and a really fun way to raise money for a thoroughly deserving cause."
The Group, which meets at the Little Silver every Wednesday for breakfast, business networking and presentations, nominates a charity each year. In the past five years, more than £25,000 has been donated to local good causes.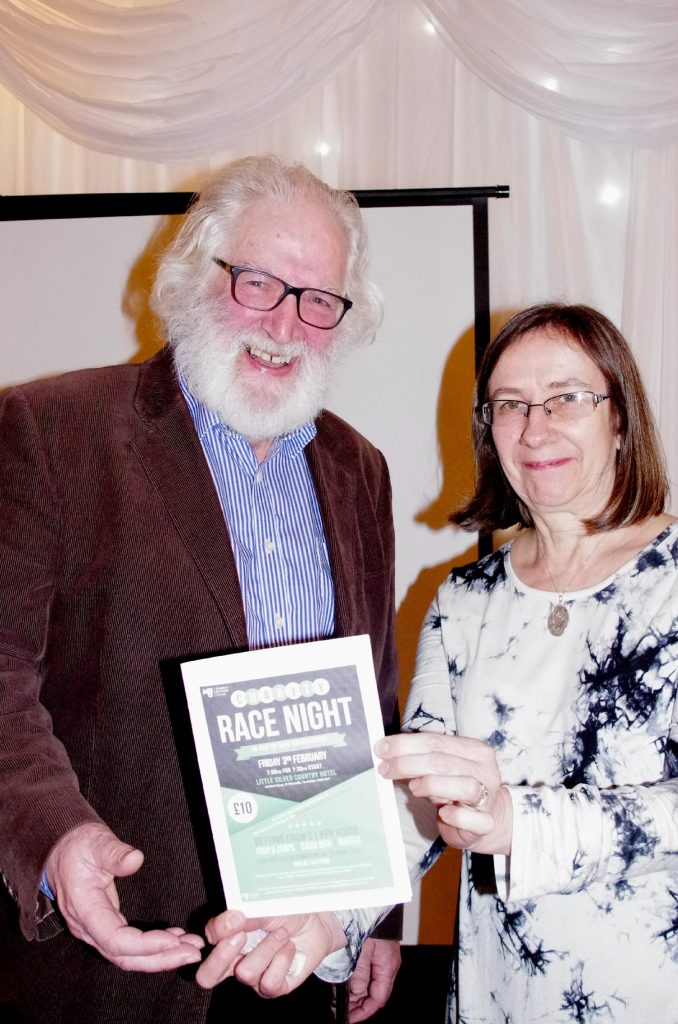 Picture shows Clive Hudson and Peta Ashby of WBG, who organised the Race Night.