Bill Ferguson, Osteopath
Osteopathy, Cranial Osteopathy and Acupuncture
Email mail@billferguson.co.uk
Website www.billferguson.co.uk
Blog www.tenterdenosteopath.co.uk
Facebook www.facebook.com/billferguson.co.uk
Twitter www.twitter.com/billferguson
Telephone 01580 762754
"What are you doing as you read this … are you standing, sitting, maybe lying down? How is your flexibility, can you stretch, twist and move easily without fear or pain? If yes, stop reading now …
If not, think about your grumbles, aches, pains, stiffness … have you suffered long enough? Are you fed up enough to do something about it? Email or phone me, let's have a chat about how I can help you to a better quality of life."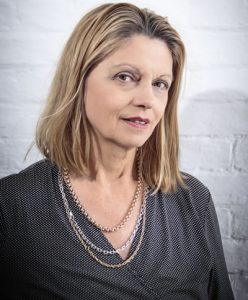 Sue Ferguson, Chiropodist and Podiatrist
Email mail@sueferguson.co.uk
Website www.sueferguson.co.uk
Blog www.footstar.co.uk
Personal Blog www.mrsblog.co.uk
Facebook www.facebook.com/sueferguson.co.uk
Twitter www.twitter.com/sueferguson
Telephone 01580 765546
I am a chiropodist and podiatrist, and practise in Tenterden in Kent. I specialise in routine chiropody and podiatry (corns, calluses, nail cutting), biomechanical gait assessment and orthotics to change the way you stand and walk to help your foot, knee, hip and back pain, and nail surgery with local anaesthesia for ingrowing toenails.
In a typical day I will see patients with the following problems and conditions: corns, calluses, heel pain, plantar fasciitis, ingrown toenails, verrucae, athletes foot, bunions and hallux valgus, blisters, infections, cracked heels, and much more.
I am careful, kind and thorough, and have high professional standards. Contact me for an appointment, you don't need a doctor's referral to see me. If you have painful feet I can probably help you.
My Tenterden Business Directory and Events Diary
Local website, business listings, events, photos, download the Tenterden App
Email: sue@mytenterden.co.uk
Website: www.mytenterden.co.uk
Facebook www.facebook.com/tenterden
Twitter www.twitter.com/tenterdentown
Instagram www.instagram.com/mytenterden
You Tube https://www.youtube.com/channel/UCi75PW5RQ38qUPvQbEO21QQ