While the nation is revelling in the long, hot summer – well, so far anyway – Andy Jenner has some advice for those who want to enjoy their garden in all its glory. And not as a mini-Sahara!
Andy, the principal of Simply Gardens, says…
Don't cut your lawn too short – it's the easiest way to ensure it turns brown. Set your lawnmower blades higher.
But even in hot weather, you still need to mow the lawn, and perhaps give it a treat of summer lawn feed, available at garden centres.
If you want your lawn to look its best, water it once a week. But don't go overboard – if you have a sprinkler, place a cup alongside, and when it contains a half inch of water, switch off.
Deadhead your flowers regularly, particularly those in pots. It encourages new growth.
Wisteria needs light pruning now. Cut back harder later in the season.
Keep your hedges trimmed.
In hot weather, ponds can become choked with weeds. Remove the weed by rolling it around a garden rake (just like spaghetti round a fork) and if you put running water through your pool, you will stop algae growth.
Similarly, remove lily leaves from your pond, otherwise they will rot and discolour the water.
If you would like a professional to care for your garden, contact Andy at Simply Gardens…
Tel: 07584 060447
Email simplygardensashford@btinternet.com
Website simplygardensashfordkent.co.uk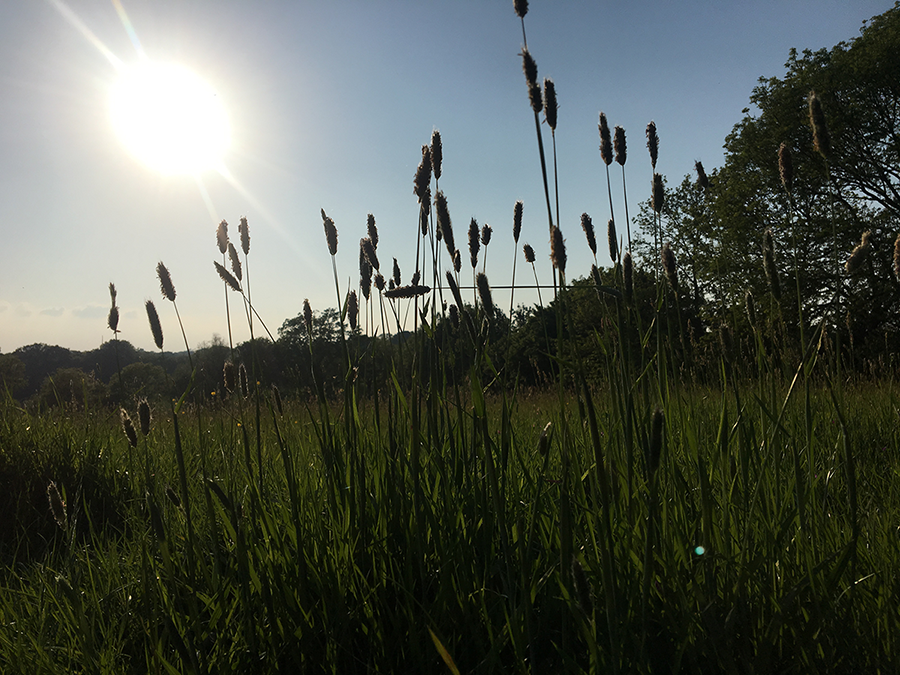 Photo credit @fierydragonling