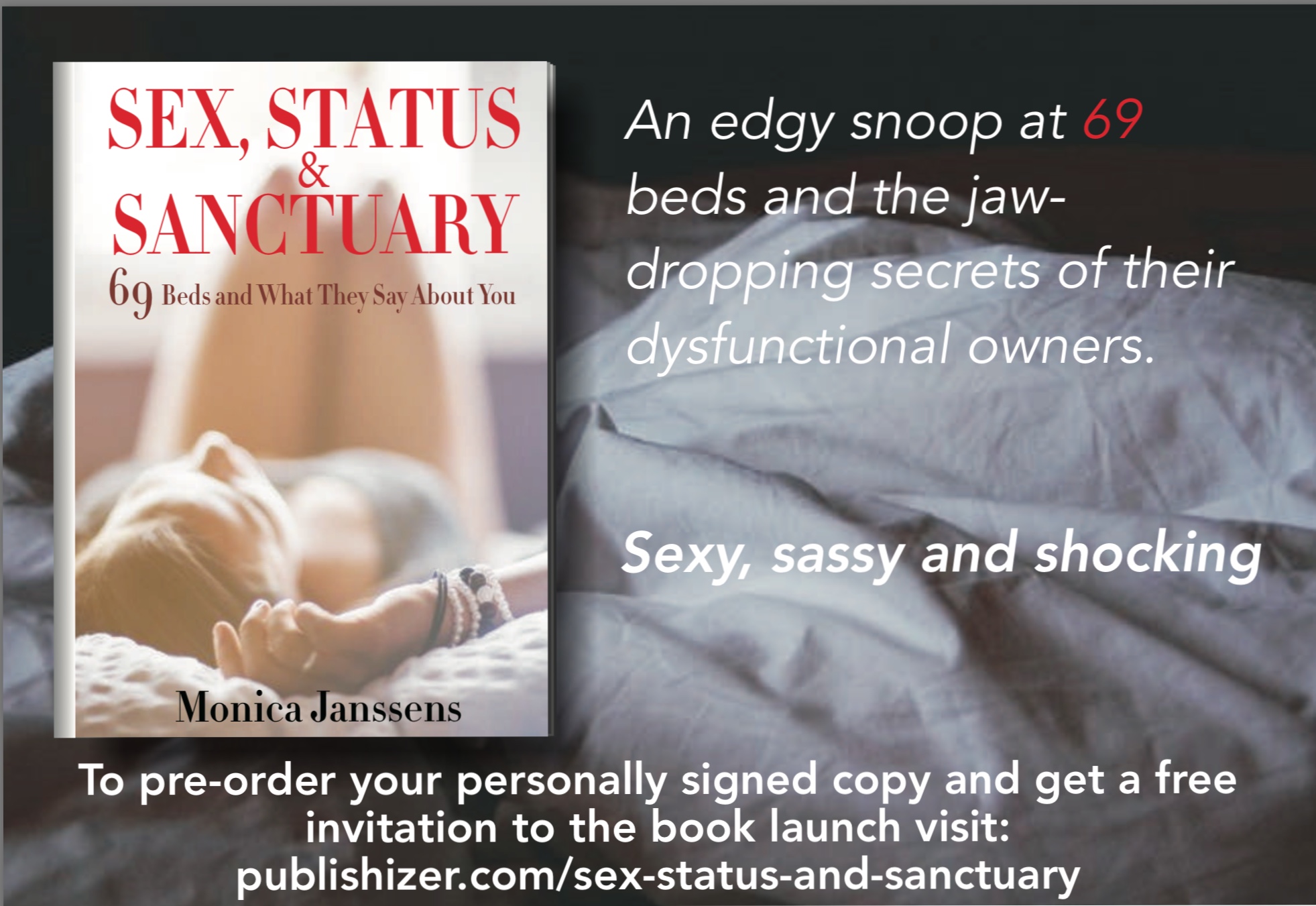 You might not think that the subject of beds would make for a riveting book. At least not until you read 'Sex. Status and Sanctuary – 69 Beds And What They Say About You", which has just been written by Wealden Business Group Secretary Monica Janssens.
Monica, whose day job is providing coaching to students preparing to sit entrance exams to some of Britain's top schools, describes her book as "an edgy snoop at 69 beds and the jaw-dropping secrets of their dysfunctional owners".
Now at the pre-print and illustration stage, Monica says that the idea for a book about beds (and their occupants) first came to her about 10 years ago.
"I've always loved beds and what they represent, allowing an escape into a fantasy world at the end of busy working day.
"Our beds have the ability to tell a story full of scintillating snippets of history and contemporary living. About what it means to be human – with all our foibles, follies and flaws – and to live in times of change and upheaval.
"Our beds are a mine of information, and my book seeks to tell that hitherto untold story. You will start to wonder – what does my bed say about me?"

Monica has studied her potential readership, and says: "The book would appeal to all people between 35 and 65 who are interested in history, sex and human nature, and who enjoy soaking up titillating titbits about people's private lives – especially if they are famous, historical or wealthy. And the more dysfunctional the better.
"It would appeal equally to men and women who are educated, successful and urbane, though I expect it to have more resonance with women. In my experience, women love talking about how much they love their beds, as well as the emotional reactions they provoke."
To pre-order your copy of the book, visit publishizer.com/sex-status-and-sanctuary