Though it's hard to believe, it's been over 100 days since I became WBG Chair, so it seems an opportune moment to assess what's happened to the group in that time.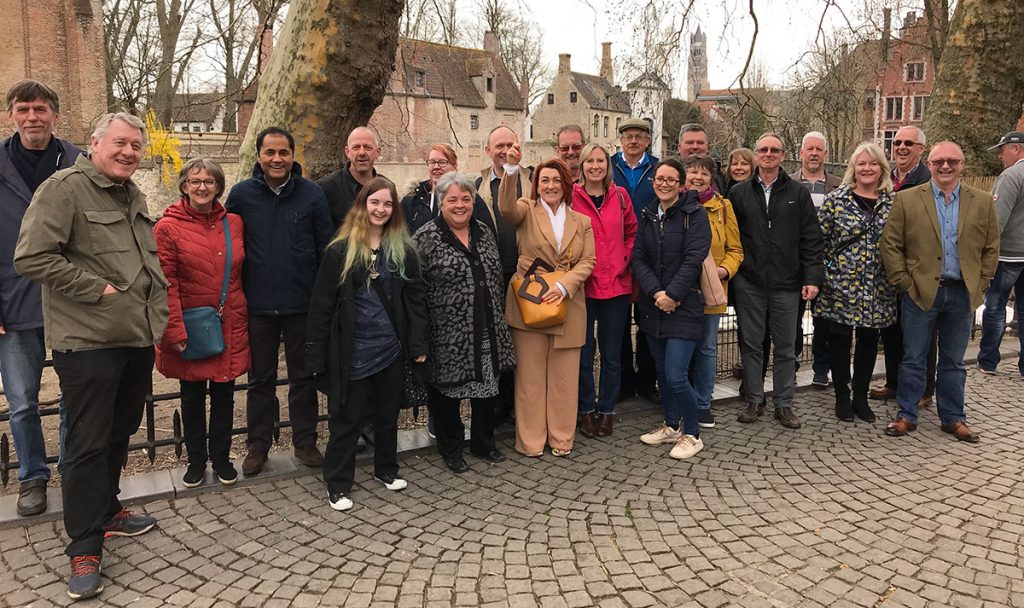 Though the group exists to serve its members and foster mutual business, WBG has always deemed it important to support a deserving cause; keen to choose a charity that was both relevant to members and local, I picked Tenterden Memory Café. I'm thrilled that as a group we have managed to raise over £700 in the first 100 days. That's mainly through our well-attended barbecue held back in June, but also from weekly breakfast donations. We have a quiz evening scheduled for 11 October which I am sure will help to boost the charity's funds.
I remain ambitious for WBG to attract young businesses who can inject new energy into the group and who can benefit from the experience, expertise and advice we have to offer. In the spring, we launched WBG Springboard, offering burgeoning businesses free membership for twelve months; so far, two such businesses have joined us, and we are continuing to market Springboard so that other businesses can take advantage of this exciting deal. Appearing on Business Bunker at Channel Radio and spreading the word on social media have helped promote the offer to the wider community, but we know we have more to do.
Recently, WBG held an open forum at which members were invited to provide feedback on what they would like to see going forward, enabling us to keep improving the services available to members. As a result, we are aiming to provide more workshops and speakers who will help members hone business skills on, for example, how to use social media more productively, conquering IT challenges, and getting to grips with tax.
What I believe WBG is particularly good at is giving members a heads-up on important business changes in the offing – GDPR, Making Tax Digital, property law updates, for instance – making sure our members are one step ahead of the competition. To that end, we have launched a YouTube channel and will shortly be showcasing members eager to share their secrets on how to solve a whole range of business conundrums.
Equally important to providing quality speakers who can help us remain ahead of the game, is giving local businesses a platform to gain wider recognition. We publicise all our speakers on social media and maintain links because we are here to engage with businesses in the vicinity.
But while WBG is here to bolster business in the community, the group also gets together on a regular basis to wind down. Recent away-days in the form of go karting and pitch and putt have enabled members to let off steam, while the WBG Supper Club allows us to try different cuisines and restaurants while putting the world to rights. A Going Ape expedition has been mooted for September, so those mad enough to volunteer might be thinking about getting fit over summer! More sedately, we have a book club appealing to those preferring something a little more cerebral.
The WBG Open Day is always a lively affair and this year the group is planning something rather exceptional – an exciting, original networking opportunity for Kent businesses. More details will follow shortly, so please watch this space!
I feel that we are beginning to reach new heights as a thriving and effective networking group, and I am grateful to the support I have received, not just from a highly-committed committee, but also the members themselves.
Monica Janssens